Digital Detective is pleased to announce that our online store has now re-opened.  The new and improved store now supports purchases in US Dollars as well as GB Pounds.
The new store allows us to offer special and promotional discounts, software bundles and discounts on product combinations.  Blade, our professional carving and data recovery software can now be purchased online.
We are also launching a USB dongle option for NetAnalysis v1.52 in November 2010, as well as an option for existing users to upgrade their licences to a USB dongle version for maximum flexibility.  The dongles are driverless HID models, so there is no need to install further driver software.
For details of our special offers and product bundles, please follow us on twitter: @digitaldetectiv.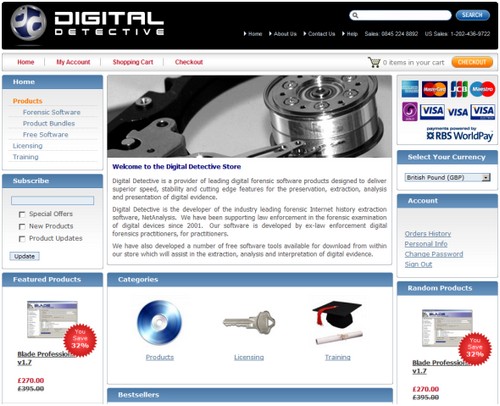 External Links