Release Notes for NetAnalysis® Version 3.4
We are pleased to announce the release of NetAnalysis v3.4, which includes several new features and improvements to enhance your digital investigation capabilities. With over 90 new browser artefacts, this means that investigators can now uncover even more valuable evidence to help them solve their cases.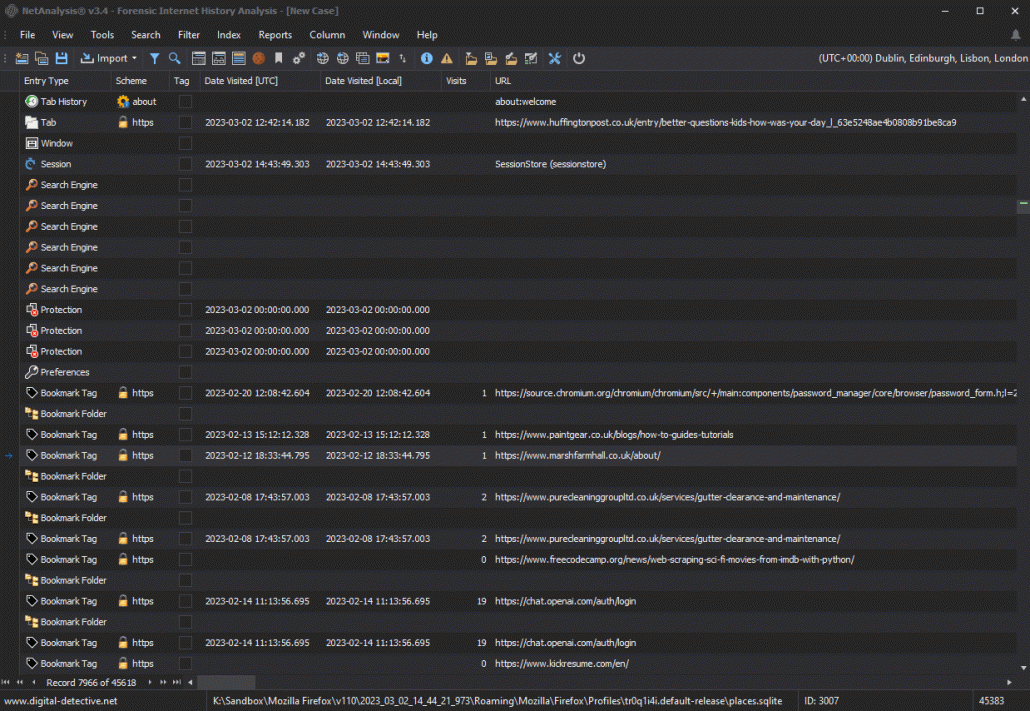 New Features
Added support for Microsoft Edge navigation history, allowing you to extract and analyse navigation activity from this popular web browser.
Increased support for mobile browsers on iOS and Android, enabling you to more effectively investigate mobile devices.
Added over 90 new browser artefacts, giving you greater insight into user activity.
Improvements
Improved identification of items of interest in our browser preferences viewer, helping you to quickly find relevant evidence.
Enhanced handling of bookmark interchange format, making it easier to extract and analyse bookmark data.
Minor UI changes to assist investigators in quickly finding evidence.
Improved handling of Chromium and Mozilla-based browsers, providing you with more accurate results.
These changes make NetAnalysis® v3.4 a formidable and invaluable tool for investigators who want to ensure they have not missed any evidence. Improved functionality ensures you conduct a more comprehensive and effective digital investigation. We always welcome constructive feedback, so if you have any ideas or suggestions for improvement, please do not hesitate to contact us.
Change Log
The full list of changes can be found here: Change Log v3.4.
---
Release Notes for HstEx® Version 5.4
We are pleased to announce the release of HstEx® Version 5.4, which includes significant updates and improvements. HstEx® is our stand-alone, browser artefact recovery tool, which uses our Intelli-Carve® technology to carve data from unstructured data sources.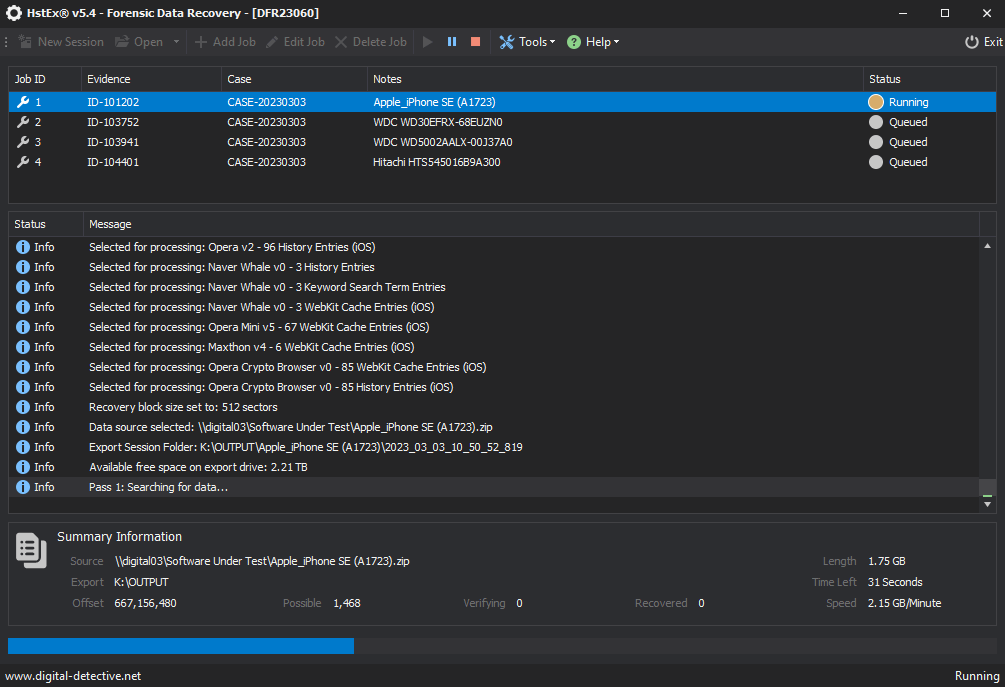 New Artefacts Recovered
HstEx® Version 5.4 now includes support for the recovery of 96 new artefacts, expanding our capabilities to recover data from a wider range of sources.
Improved Data Verification and Recovery Accuracy
We have implemented improvements to our data verification and recovery accuracy on carved artefacts, ensuring that recovered data is more reliable and accurate than ever before. Our unique Intelli-Carve® engine has been revised and improved.
Improved Recovery of Specific Browser Data Entries
We have included improvements to the recovery of Yandex Login Data entries, Firefox on iOS Login entries, Microsoft Edge Collections entries, and Firefox History entries across all platforms. This means that users can now recover these types of data more easily and effectively.
New Browser Support
HstEx® Version 5.4 now supports the recovery of Brave on iOS History entries, Opera on iOS History entries, Opera Crypto Browser on iOS History entries, and Opera GX on iOS History entries, providing our users with more comprehensive coverage of browser artefact recovery. We have also added support for recovering Microsoft Edge Navigation History entries.
UI Improvements
We have improved the Recovery Job user interface by adding a toggle switch on the toolbar to allow selected recovery profiles to be displayed; this makes it much easier to identify which recovery profiles have been selected.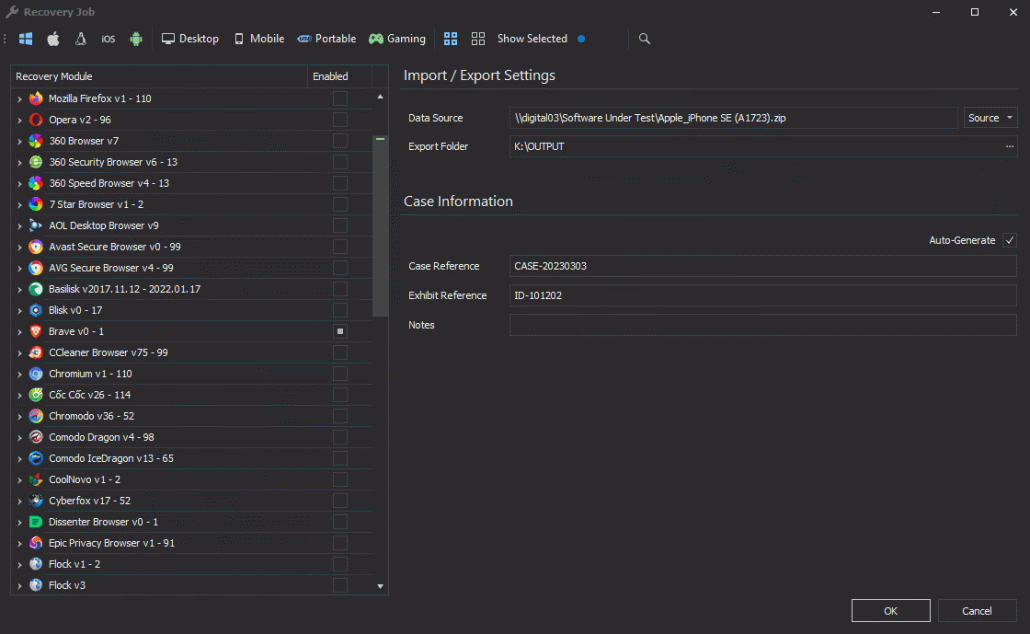 Overall, this version represents a significant step forward in our efforts to provide the most comprehensive and effective browser recovery and analysis tools on the market. We hope that our users will find these updates and improvements useful and we look forward to continuing to evolve and improve HstEx® in future releases.
Change Log
If you want to see the full list of changes, they can be found here: HstEx® v5.4 Change Log.
Evaluation
If you would like to see what you are missing, please request an evaluation version from the following page: Evaluation Request.